December, 1953


John Deere Service Bulletins

No. 210


SPECIAL SET GAUGE FOR BELT PULLEYS USED ON MODEL "40" SERIES TRACTORS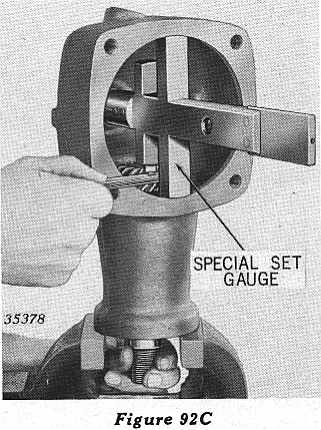 We now have available the special set gauge No. M2531T for setting up belt pulleys used on Model "40" Series Tractors. In addition to being used to establish the pinion shaft inner bearing shim pack as shown in Figure 92C, this gauge also provides a means of checking backlash and end play of pulley drive shaft.
Refer to Model "40" Series Service Manual, SM-2013, Section 125, for complete instructions on the use of this gauge when servicing belt pulley assemblies.


---